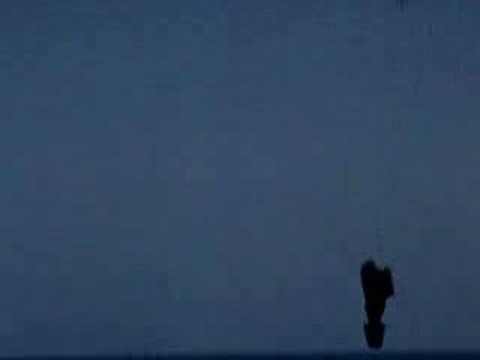 Directed by Melissa Olson
The music video is composed from footage of 1960 Joseph Kittinger, the man that set the record for the longest free fall with a helium balloon for Project Excelsior, and Laird Hamilton's ride of a giant wave.
The music and the visuals blend so nicely together, a real mood setter, could be my favorite song ever.

According to Last.fm, the 3rd most played track on my list is Dayvan Cowboy with 34 plays in total. I got El-P with T.O.J. on #1 and Madvillain with Great Day (Four Tet remix) on #2. Other followers are Sigur Rós – Starálfur, Amon Tobin – Easy Muffin and Cannibal Ox – Pigeon.
Yeah, I like all kinds of music, except country music of course, being from underground hiphop to post rock and from metal to indie electronica.